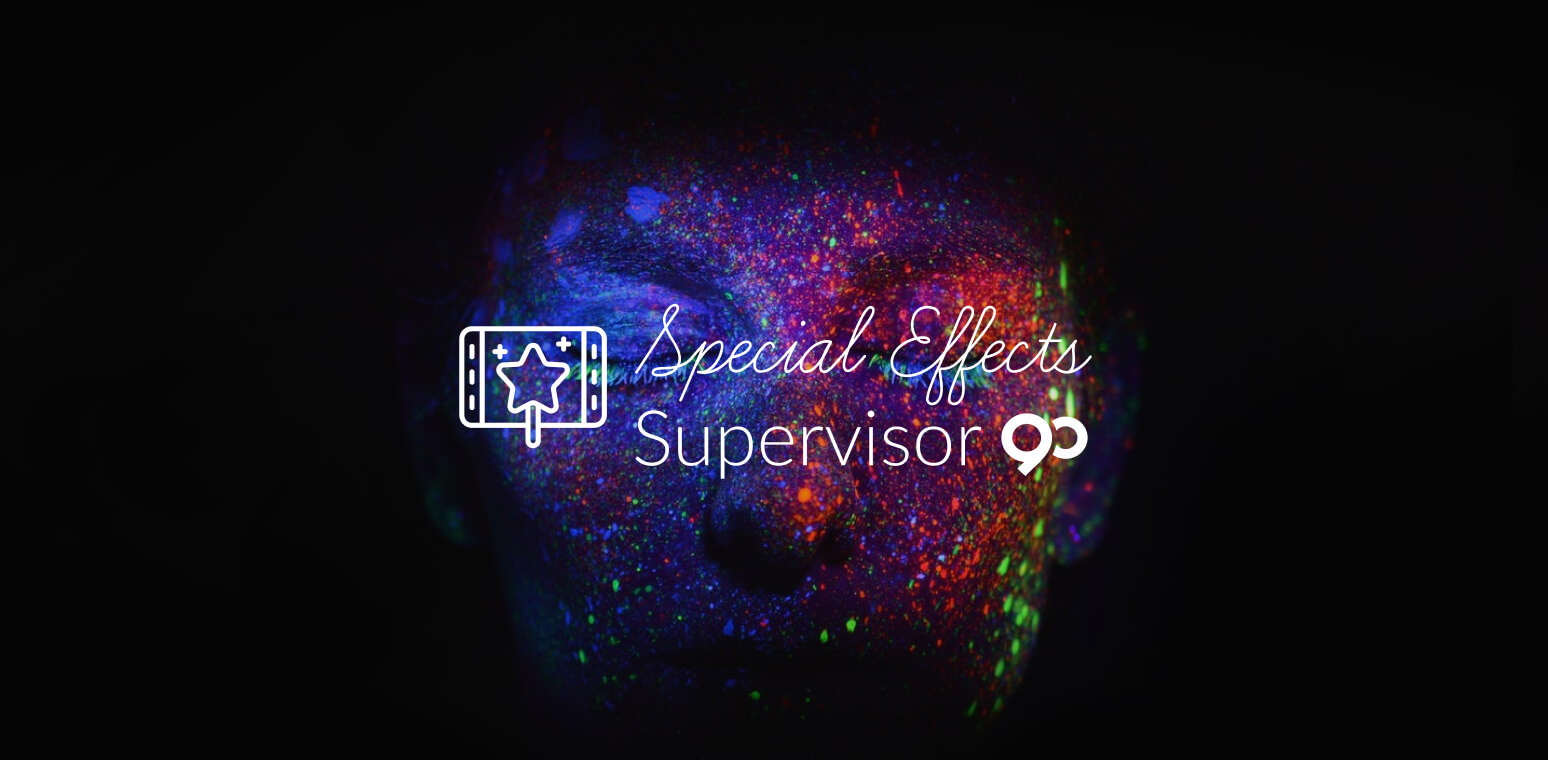 Do you have an eye for detail but a head for figures and deadlines? Do you love stories and have a passion for bringing them to life no matter what it takes?
A special effects or SFX supervisor is far more than a glorified pixel shader: Actually, they are brought in on a video project very early on and may even have influence on the script as every scene is discussed with the director and producer.
Once a clear special effect plan is in place, the supervisor coordinates with their team of specialists to start preparing everything that's needed (or finding those who can). But that's not all!
This supervisor spends a lot of time on set making sure that components like green screens are set up and filmed correctly. Then it's back to the studio to organize animators and make sure effects are added properly.
Even after filming ends, the VFX supervisor stays busy perfecting the look of each frame, making any necessary last-minute changes, and keeping everyone on schedule to meet deadlines.
This is a role that is becoming increasingly important in the modern TV and film business – but you need to have the experience and organization skills to prove yourself.
History of team leadership
If you've shown leadership in your class or related film projects before, this is a great time to bring it up. Any sort of leadership role will be beneficial here, really.
Broad experience with current filmmaking techniques
Producers like to see a lot of general filmmaking experience here, not necessarily just animation. If you've been a director or worked as a supervisor in other filmmaking areas, be sure to mention it.
Impressive animation portfolio with the latest tools
Of course, you also need some animation experience of your own! Keep a portfolio with your best animation work, preferably using the most recent software to impress.
Play to your strengths
Do you have a deep knowledge of animation software and editing?
Supervisors need to understand everything that's happening in the special effects world and where they can turn to find the right solutions for every scene – while keeping within budget!
Personal knowledge and experience in animation software, camera work, and film editing is necessary to help manage animators and create effective SFX plans.
Can you play Nick Fury to the Avengers?
SFX supervisors must coordinate between many different people with varying skill sets – and conflicting ideas about how special effects should be used.
It requires a lot of patience as well as a lot of leadership and research: Are you ready for the demands of the job?
Do you have an eye for what can, not what is?
Special effects supervisors need to have powerful imaginations and logical minds. They have to look at a green screen or a pile of junk and see what could be there – whether it's a fantasy castle or an alien laser gun.
Then they need to see the path toward making that vision become a reality, step by step.
Diversify
Any animation or effects job is a great place to start when working your way up to supervisor. Any role in production or cinematography is also useful, especially if you are in charge of a few other people – but try to concentrate on animation and digital effects, since most of the demand lies in this direction.