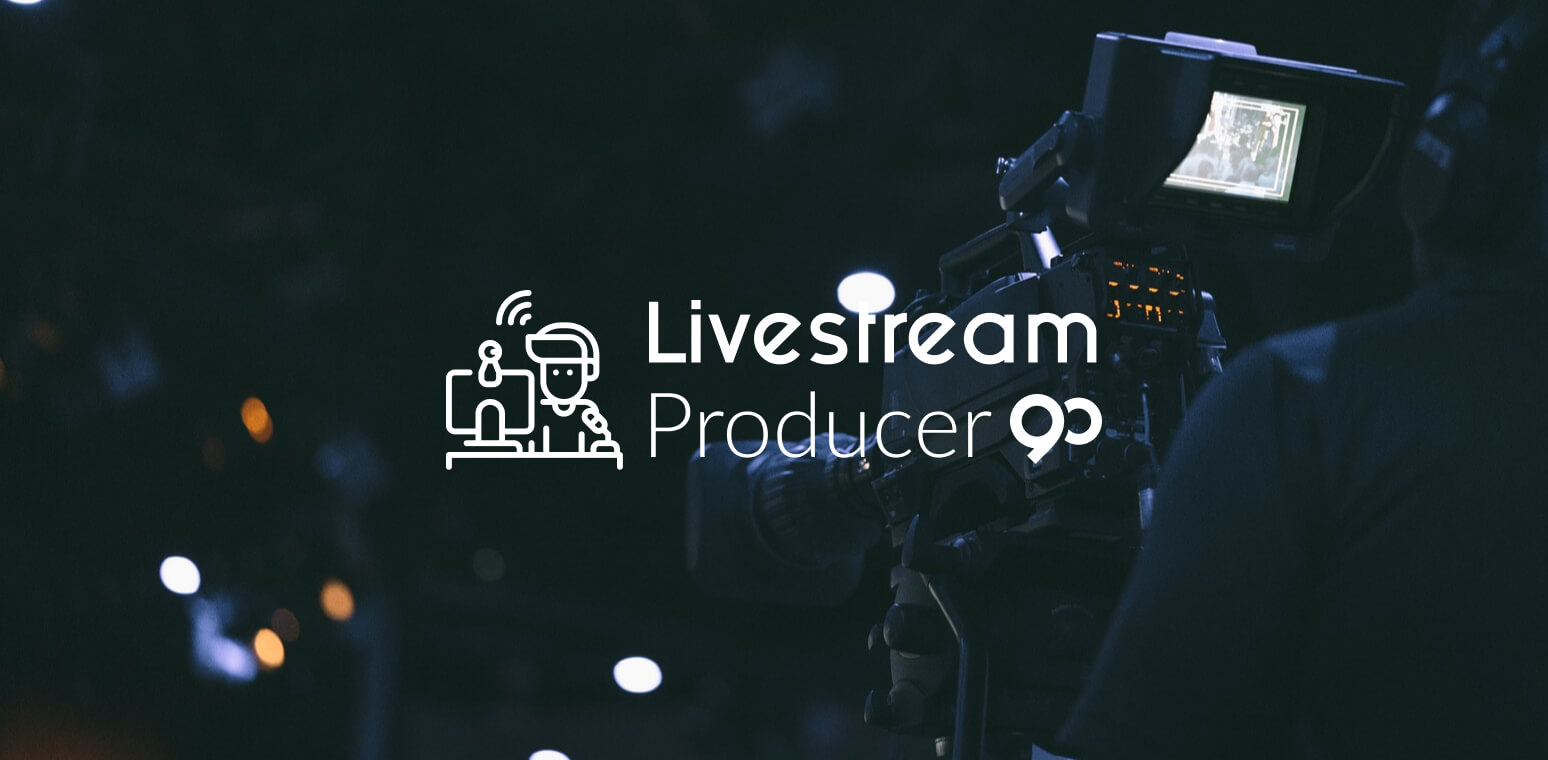 Live stream producers are increasingly crucial crew members in today's media production industry, due to the rise in demand for Virtual and Live Stream Events.
Live stream producers, or live producers, can be employed by either media production houses or corporate firms. Video production houses would love to have an experienced live producer as part of their creator community while firms would appreciate having a live producer to help facilitate the live web or broadcast streaming of their corporate virtual events.  
With their expertise, live stream producers would help brands present and share content with viewers all over the world. 
Live stream producers are essentially responsible for ensuring the live stream video's seamless production process. To accomplish this, they would require technical expertise in the operation of audio and video equipment used, as well as knowledge on bandwidth requirements for live streaming content is also ideal. 
Other responsibilities include assisting run-throughs to ensure camera and microphone quality. Additionally, live streaming producers act as consultants such that both pre-recorded and live stream video footage follow the desired tone and remains professional.  
This is one job in the media industry that though relatively new, has great potential to grow into a staple in today's digital era.
Primary roles
Event production
Working closely with the director and other creative personnel to skilfully coordinate the desired virtual event landscape is one of the key tasks for a live stream producer. 
In-depth knowledge of and the ability to find the optimal lighting and angle to capture a scene is a skill that will prove to be useful here. 
Additionally, familiarity with live video specifications of different popular channels and social media platforms would prove to be essential here. This is to ensure that a live stream producer knows beforehand what type of equipment and video settings can be used to deliver the best quality video. 
Understanding the basic principles of dramatic storytelling and editing fundamentals may come in handy for this primary role should one need to combine both pre-recorded and live video footage. 
Live stream producers may also be expected to provide live stream event assistance and support, should complications arise. 
To ensure that production is not delayed, it may be necessary for live stream producers to help with studio production setup and set preparations as well when there is a tight timeframe.
Live stream producers are often responsible for ensuring the project's financial compliance to the given budget, taking into account big-ticket expenses such as location and equipment rental fees.
Based on the location and budget, the live stream producer is also in charge of hiring other production crew members. Examples would include cameramen, special effects technicians, and lighting assistants.
Live stream producers would have to monitor the video's production timeline as well, so as make certain that the project is progressing accordingly.
If there are problems between the cast and crew and/or studio, the live producer is usually the one who would step in and mediate.
Secondary roles
Communicating with film crew
As with all other video and film productions, broadcast and live streaming productions consist of a capable team of individuals working together. If the production is to run smoothly, live stream producers must be able to effectively and quickly communicate with the rest of the crew, especially during live stream production itself. 
Here, quick thinking and an eye for detail are crucial as well, especially when working to produce video footage for a live audience.
Providing training
Virtual and live events can range from being a few hours to a few days long. They can also take place across multiple venues. Depending on the event's duration and location, directors and production managers might expect live stream producers to provide training to other production crew members. 
This is to ensure that should the live stream producer be unavailable at a location or timing, the rest of the crew will regardless be able to quickly troubleshoot and resolve unforeseen complications. 
Taking the initiative and stepping up to move the production process along is also an appreciated aspect of this role on set.