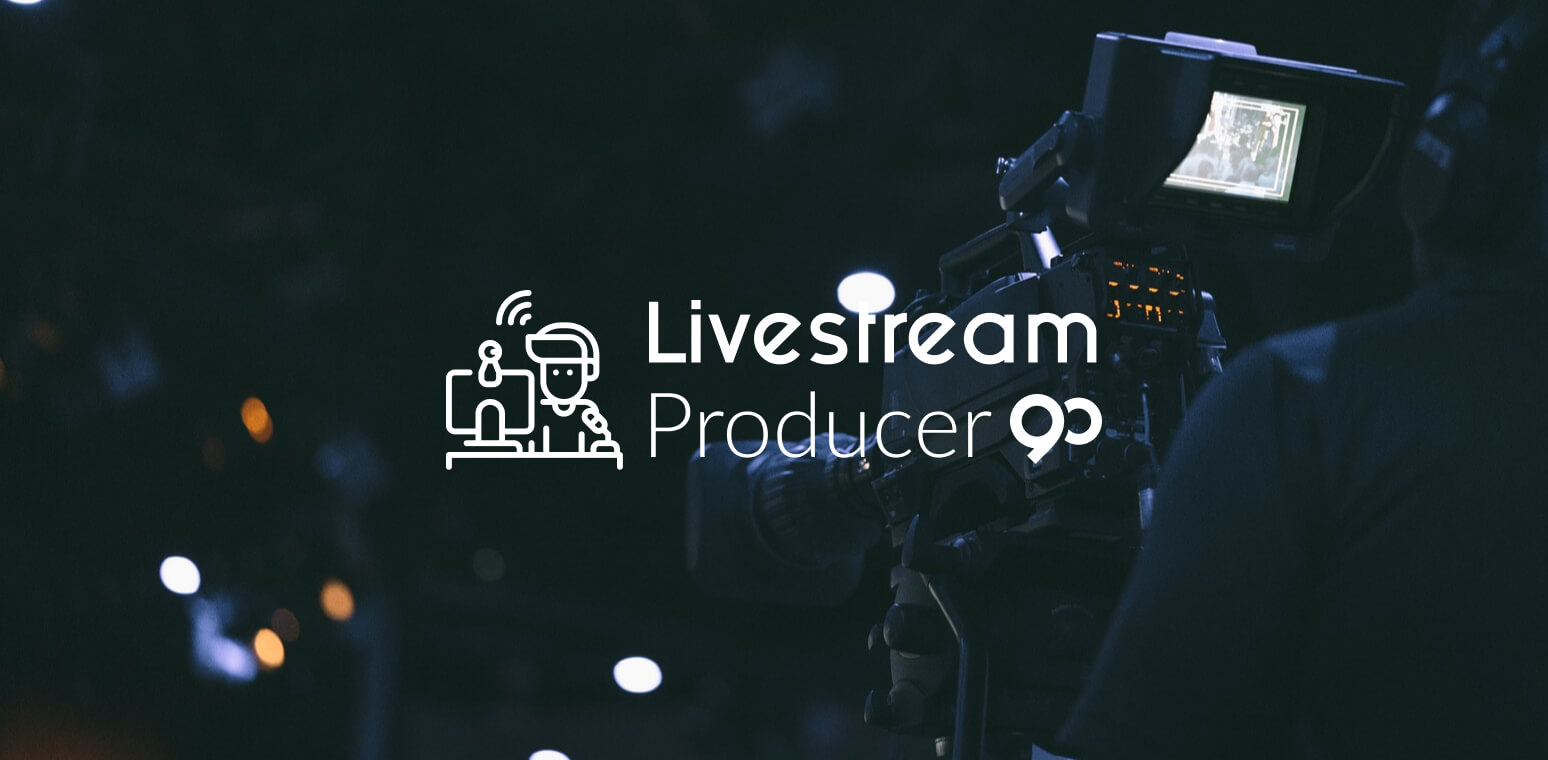 Live stream producers are increasingly crucial crew members in today's media production industry due to the rise in demand for Virtual and Live Stream Events.
Live stream producers, or live producers, play an important role in video production both in management and creative capacities. 
Depending on the project and director, you could even have a hand in scriptwriting and casting required speakers in addition to your typical project management duties. This is because of your professional capacity and expertise to know your audience preference best.
Of course, your primary responsibilities would still consist of managing and producing the overall streaming and broadcast of virtual and live stream events.
Play to your strengths
Preparing ahead
Set your resume for maximum employability. This may mean taking gigs that are outside of a live stream producer's job scope which would allow you to gain more experience in understanding the workflow of each skill that is required on a live stream's production set.
 
Directors and other decision-makers want to see past examples of your work, as well as the broadcasters and production companies you've worked with, and you want your resume to contain films and companies they're familiar with.
Craft different resumes and reels according to the gig you are applying for. If the project calls for a live stream producer responsible for producing hybrid event footage, do include example reels of both live event footage and pre-recorded footage that you have had a hand in producing, and not just one without the other.
What will help me get Live Stream Producer gigs?
A live stream producer should ideally possess excellent interpersonal and conflict resolution skills. This is because live producers typically act as production managers as well and are usually looked upon to resolve conflicts among cast and crew, should any arise.
 
You will also have to communicate with other external parties involved in the shoot like investors, distributors, and advertisers, to name a few.
Since producers are the film's managers, project management skills are a must along with financial management. The director and crew are going to rely on you to make sure that the production stays on time and within budget, and that the set isn't complete anarchy but also not over-managed to the point that the crew can't do their jobs.
Diversify
It's a good idea to learn how film editors do their jobs as well since live stream producers often have a hand in determining the final cut of a video's footage, especially if the final product consists of either hybrid event footage or pre-recorded footage.