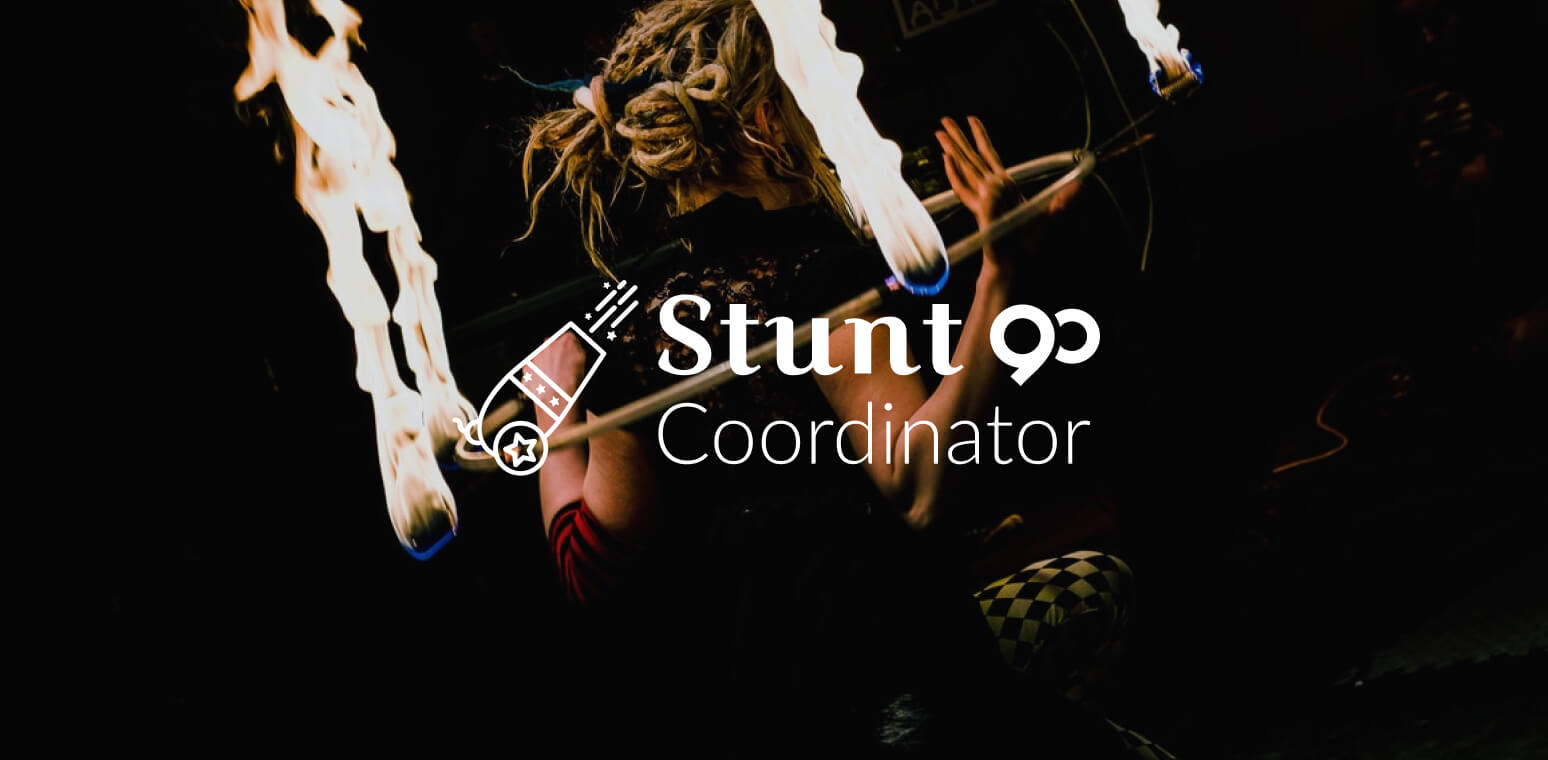 Just about every dangerous or unbelievable act of skill you see on television or in the theaters has been coordinated and sometimes even performed by a stunt coordinator.
Every good production requires a stunt coordinator to pull off the extraordinary scenes seen in television or movies.
The job of a stunt coordinator is to coordinate, cast, and choreograph all the stunt scenes that take place in a production.
Stunt coordinators often work very closely with the director to achieve the vision of the production.
Because most stunts seen on television and in movies are deemed very dangerous, the stunt coordinator is most importantly responsible for the safety of all the staff and crew when stunts are being performed.
A stunt coordinator therefore must have a good deal of experience as a stunt performer before taking on the demanding position of stunt coordinator.
Stunt coordinators, like the men and women they cast to perform stunts, are professionals who have spent many hours in training learning how to perform stunts safely.
Primary roles
Casting stuntmen and women
When a stunt coordinator is casting men and women for their stunts, they pay attention to several characteristics.
For example, they must cast based on appearances with qualifications like a 6'0 White man and a 5'3 Hispanic woman to perform the stunt.
Often stuntmen perform stunts for the actor or actress, and must have a resemblance to them for the scene to be believable.
A stunt coordinator must also pay attention to the kind of training each stuntman whom they are considering to cast as.
For instance, a stunt coordinator knows not to cast a stuntman with specialized training in high falls for a stunt that requires him or her to be lit on fire.
Choreographing stunts
Stuntmen and women know how to perform stunts, but they still require guidance and directing for the scene.
Stunt coordinators work closely with the director so that they know how each stunt must be choreographed to fit the scene and vision of the movie.
They are responsible for ensuring that all performed stunts flow seamlessly within the production and appear as realistic as possible.
Secondary roles
Collaborating with the staff
Often stunt coordinators will collaborate with other production staff to gain insight as to how a stunt should be choreographed and performed in a scene.
They will also work with the makeup artists on set, as well as prop masters and the wardrobe department to ensure the stuntman and the stunt fits well into the scene.
Stunt coordinators must also work with others in assessing the risk of a stunt and implementing safety measures and plans, to ensure the safety of all on set and to be prepared in the event of an emergency.
Consulting
In some instances, a stunt coordinator will consult with other professionals for more specialized stunts, such as ones that must be performed under water or in the air.
Such stunts require a bit more planning, consulting, and risk assessing to be performed well and safely.
A good stunt coordinator works well with others, is organized, has great communication skills, operates well under stress, and is an excellent problem solver.