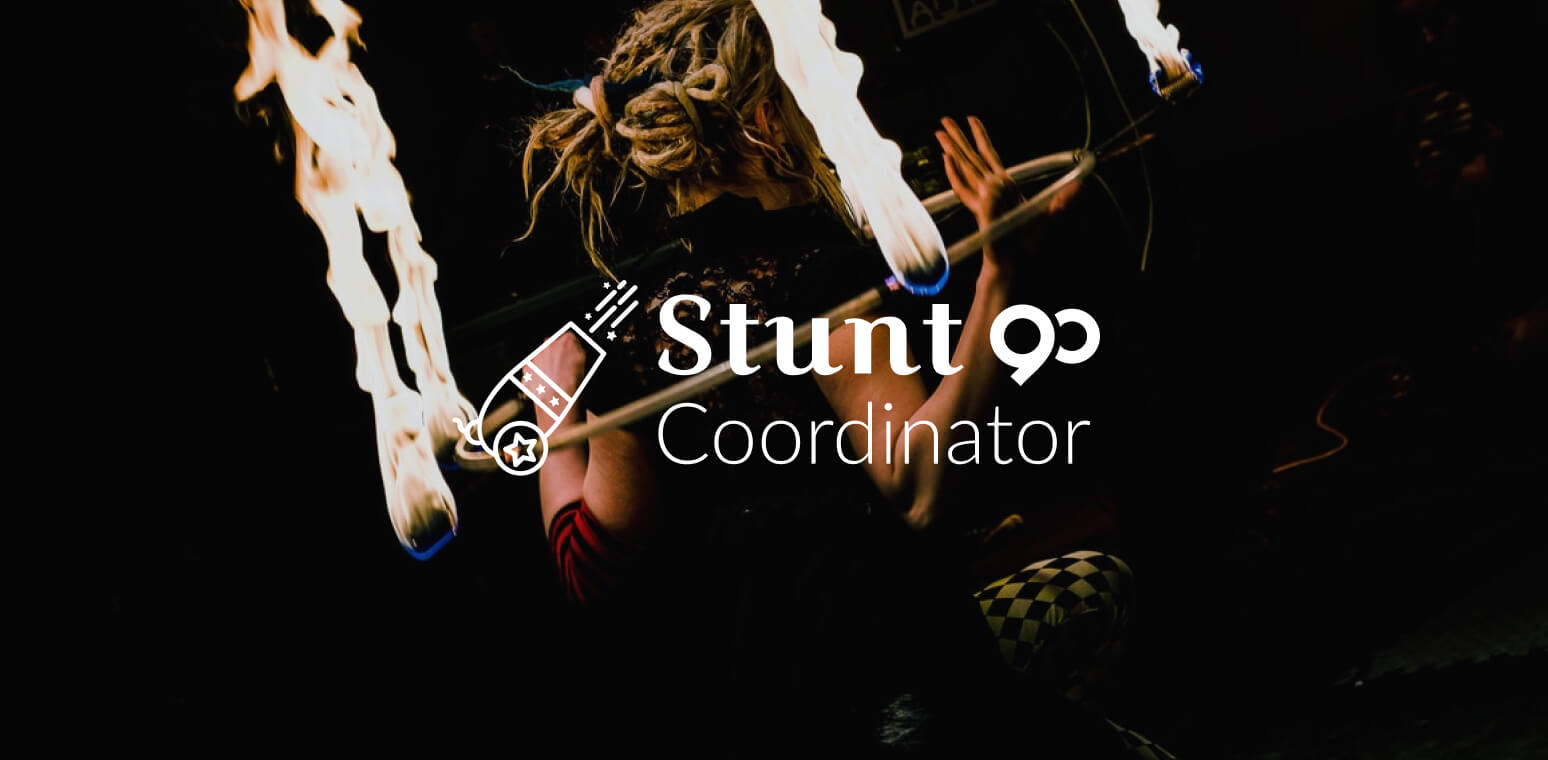 When it comes to creating high impact stunts on film, few people play as critical a role as the stunt coordinator.
Although they don't often participate in the stunts themselves, the stunt coordinator is responsible for not only vetting and hiring the stunt crew, but they are also responsible for their safety as well.
As a result, the key to knowing how to become a freelance stunt coordinator lies in understanding their job responsibilities inside and out.
Get some experience
What is your previous experience?
Accidents on set can end up costing a production millions of dollars, or even severely injuring a stunt performer.
Showcasing your past experiences on high pressure jobs that went well is a great way to show you're a capable stunt coordinator.
Are you an effective manager?
While the stunt itself may be what catches the eye, much of the stunt coordinator's responsibility takes place behind the scene.
Break down stunts in your demo reel so you can take the time to explain the lead up to a stunt to potential employers.
Is your reel updated?
Having an updated reel is critical in showing producers that you're up to date on the latest safety regulations and techniques. And, perhaps most importantly, that you're employable.
Play to your strengths
Do you have a team?
Many of the top stunt coordinators have a proven team of stunt performers they work with.
Highlighting your team's ability to execute dangerous, complicated stunts time and time again will put production companies at ease.
Do you have experience on specific types of films?
Not all films need the same type of stunt coordinator. Romantic comedies may only involve a fall down a flight of stairs, while high-octane action movies might include a stunt with dozens of performers.
If you've excelled at a specific type of stunt, be sure to mention that during any interviews with employers.
Are you a creative problem solver?
Knowing how to become a freelance stunt coordinator means knowing how to solve any problems that may arise on set safely and efficiently.
Stunts that involve lots of moving machinery or precise timing can often go wrong; things break and people are put into dangerous positions.
Being able to keep a production moving without putting your crew at risk is an invaluable skill set.
Keep developing
Being a great stunt coordinator is like any other trade; the more you develop your skill set, the more desirable you'll be to an employer.
Developing your technique at places like the Los Angeles Stunts Training Center or the International Stunt School can be a great way to learn new methods. Learning basic first aid is also a helpful knowledge base to have while on set.
Diversify
No part of the filmmaking process is completely isolated from the other. Being the best stunt coordinator possible often means having knowledge of the filmmaking process as a whole.
Pacing, framing, and camera operation can all be important factors in pulling off a successful stunt. Learning the various ins and outs of filmmaking will help you become the best freelance stunt coordinator possible.