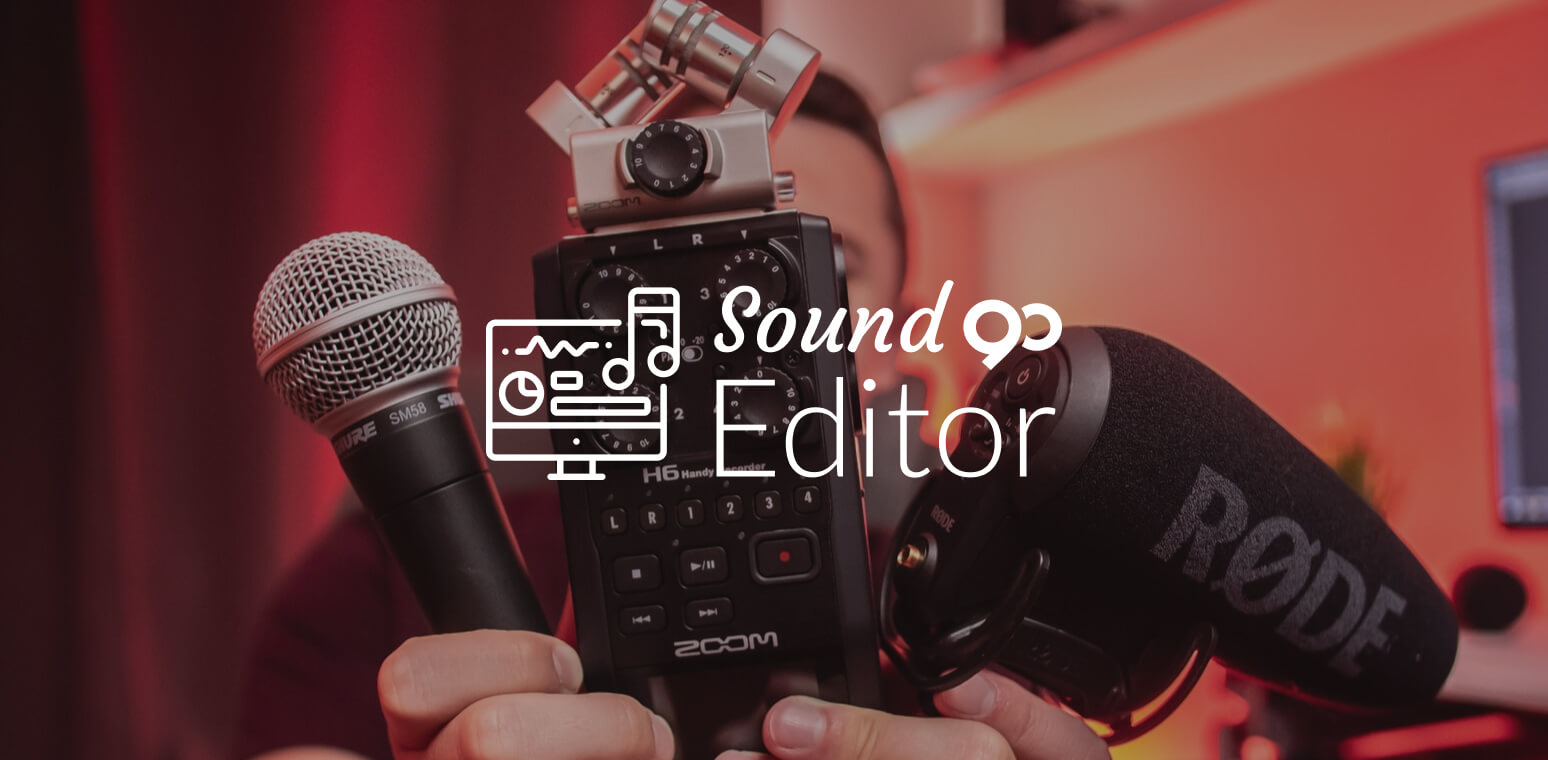 A band that creates a hit song can become an overnight sensation. And while the engineers and editors that work behind the scenes may not become household names as quickly, they earn a reputation in the industry.
The best can become popular culture icons such as George Martin and Alan Parsons with The Beatles or Bill Porter for his work with Elvis. But more importantly, they garner the trust and respect of the world's most creative minds.
For those that want to learn how to become a freelance sound editor, it's a road less traveled but worth the journey.
Get some experience
For those that want to learn how to become a freelance sound editor, you'll need to learn a lot about audio and music to break into the field. Like many industries, it takes a mixture of education and hands-on training to have the tools to do the job well.
Some earn a college degree with an audio concentration. Others lean on years of field experience managing live sound. But the two combined provides sound editors with the unique knowledge they need to succeed.
Play an instrument
To have the credibility to mix any type of musical audio file, the people who record them will expect that you have a working knowledge about music. Many will ask you straight forward, what do you play? And, being a novice guitar player won't get you very far.
When working in the music industry, the client's comfort level can be satisfied if you have been through the recording process personally. Mastery of an instrument would be a true feather in your cap.
Getting into the mix
Sound editing goes much further than adjusting the bass and treble. The expectation will be that you have a refined understanding of how sounds interact and play off one another.
Formal study is a big step forward, but with a degree in hand you'll need an internship somewhere where live sound is either performed or recorded.
Live sound is by far the best place to learn because of the countless variables involved, from reverberation off walls to feedback and the precision it takes to mix sound in real time. Live music is the front line of sound editing.
Technology
Once you graduate to studio mixing and editing, you'll need to be adept at utilizing the current technology. The great thing about working in the studio with a set of headphones is that the audio industry has made tremendous advances.
What once filled rooms, can be housed on a good home computer. Working on sound boards in live music will provide you with a strong foundation. But sound editing means a new level of technical skill.
Play to your strengths
If you truly want to learn how to become a freelance sound editor, it's important that you capitalize on your natural abilities.
Listening skills
Sound editing does not happen in a vacuum. Real people have created something unique and special.
They have a vision of what the final product should sound like. That idea may be quite different from the audio file you receive. Listening isn't just the audio file, it's also understanding the client.
For example, the highs associated with ska music would be dramatically different from the metal genre. However, the file you receive may not reflect those differences.
Be creative
As human beings, we are all creative people. Sound editing may not be composing a complete movie score, but the sound editors have their thumb prints on just about every piece of recorded sound.
Don't hold back from your natural instincts. Instead, develop a reputation for producing a style of sound editing. It's honest and even expected within the upper ranks of the industry.
Keep developing
There are a few basic ways that you can continue to evolve as a sound editor. Work on the technical training of emerging technologies in computers and audio equipment.
The better your abilities with the basic tools, the better your final product. Understand the history of music and sound production. Knowledge is power and each idea is built upon the last.
Diversify
If you are interested in learning how to become a freelance sound editor, the knowledge and experience is all around you. The broader your knowledge about sound in today's world, the better you'll be able to understand contemporary ideas.
Sound influences people's emotions and thinking and that is often the goal of its author. Keep up to speed with current trends, but with an eye toward the past. Enjoy the audio influences around you every day and how people respond. After all, isn't that the core of audio editing — touching others through sound.