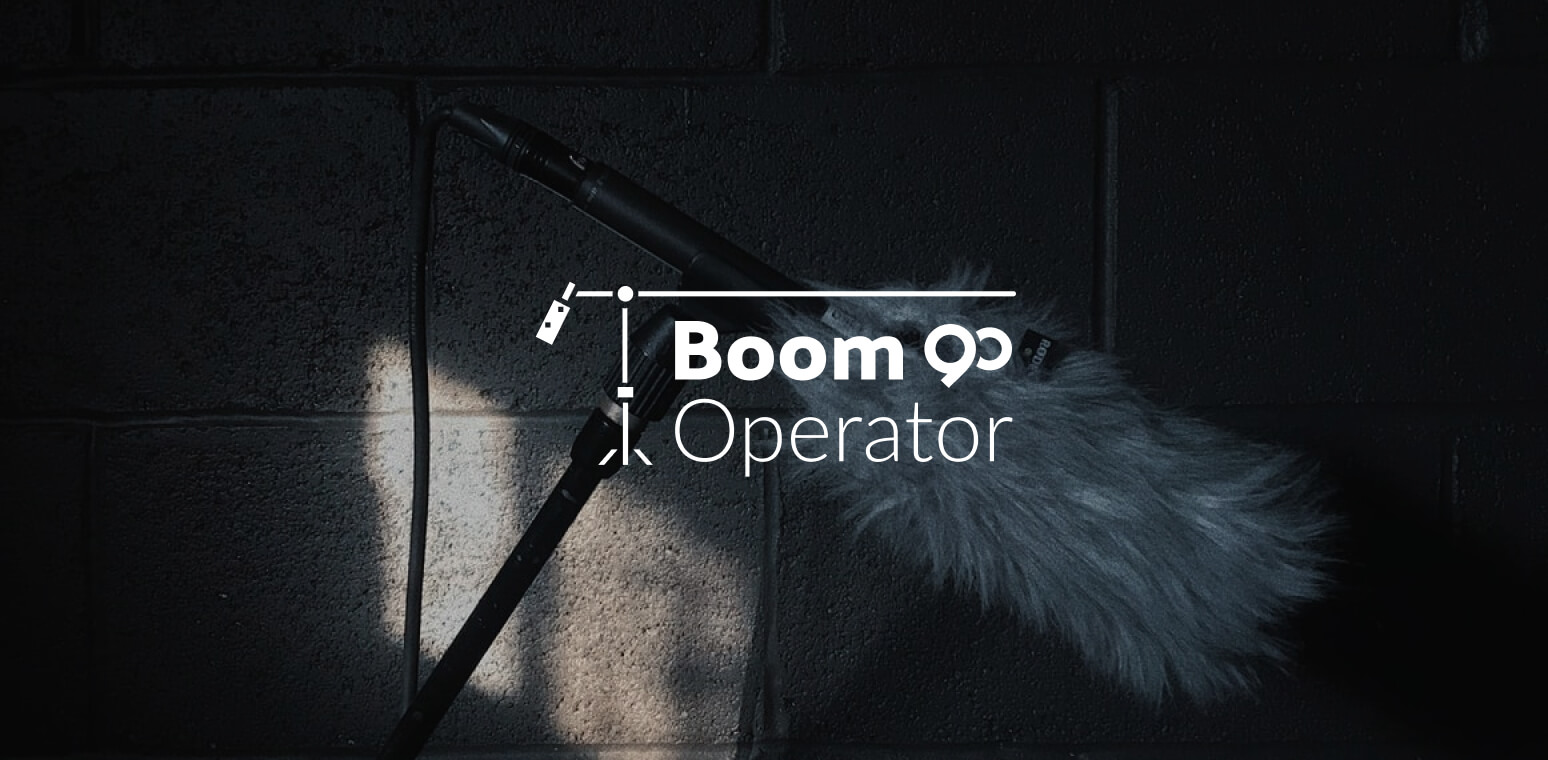 A boom operator is a member of the sound team. They are responsible for holding and positioning microphones on booms and for the placement of clip-on and radio microphones. Expect to support the sound team as needed too.
Get some experience
Sound check
It sounds easy to just stand there and hold a microphone on a pole. The reality is that a badly positioned microphone can ruin an entire shot.
Be sure to emphasize your experience with different types of microphones and how their role changes in different types of spaces.
Know all the parts
As someone who will need to move the microphone to catch the conversation, or fit an actor with a clip-on microphone you will need to understand the role and experience that actor will go through on set.
Demonstrate your organizational skills by emphasizing your ability to understand the script and the daily "sides" note.
Highlight team building
As a member of a crew, the freelance boom operator is expected to fit into working relationships quickly and efficiently.
This is a position that has blurred lines as your role impacts the camera crew, actors, and the sound team. Demonstrate your ability to fit into that role.
Showcase your skills
As part of the production team, a freelance boom operator is part of the team that brings the ideas and goals of the director to life. You can show that you are competent by showing work experience, education, and with references.
Educate yourself
There is not really a degree in boom operator, but there are degrees and certificate programs for supporting careers. Sound engineering or sound design are two such options. If you are just starting out, these can help make up for real-world experience.
If you are a master of sound already, be sure to showcase your continual education as technology in video production changes swiftly.
Play to your strengths
This is a job of extremes
To get the microphone into the right spot requires upper body strength, flexibility, and extreme balance. Highlight your ability to meet the physical demands of this job. Holding a boom and microphone is an all day experience. Be up to that challenge.
Engage technology and change
Be able to show that your skill set includes emerging technology. New microphones, and equipment change often and it is important that you are familiar with those changes. As a freelancer, the field is competitive and jobs are won and lost due to small details.
Be flexible in your role
There are many visual industries where a freelance boom operator is needed. Being able to work in multiple settings is key to running a successful freelance business. So your proficiency in video, radio, and a variety of settings.