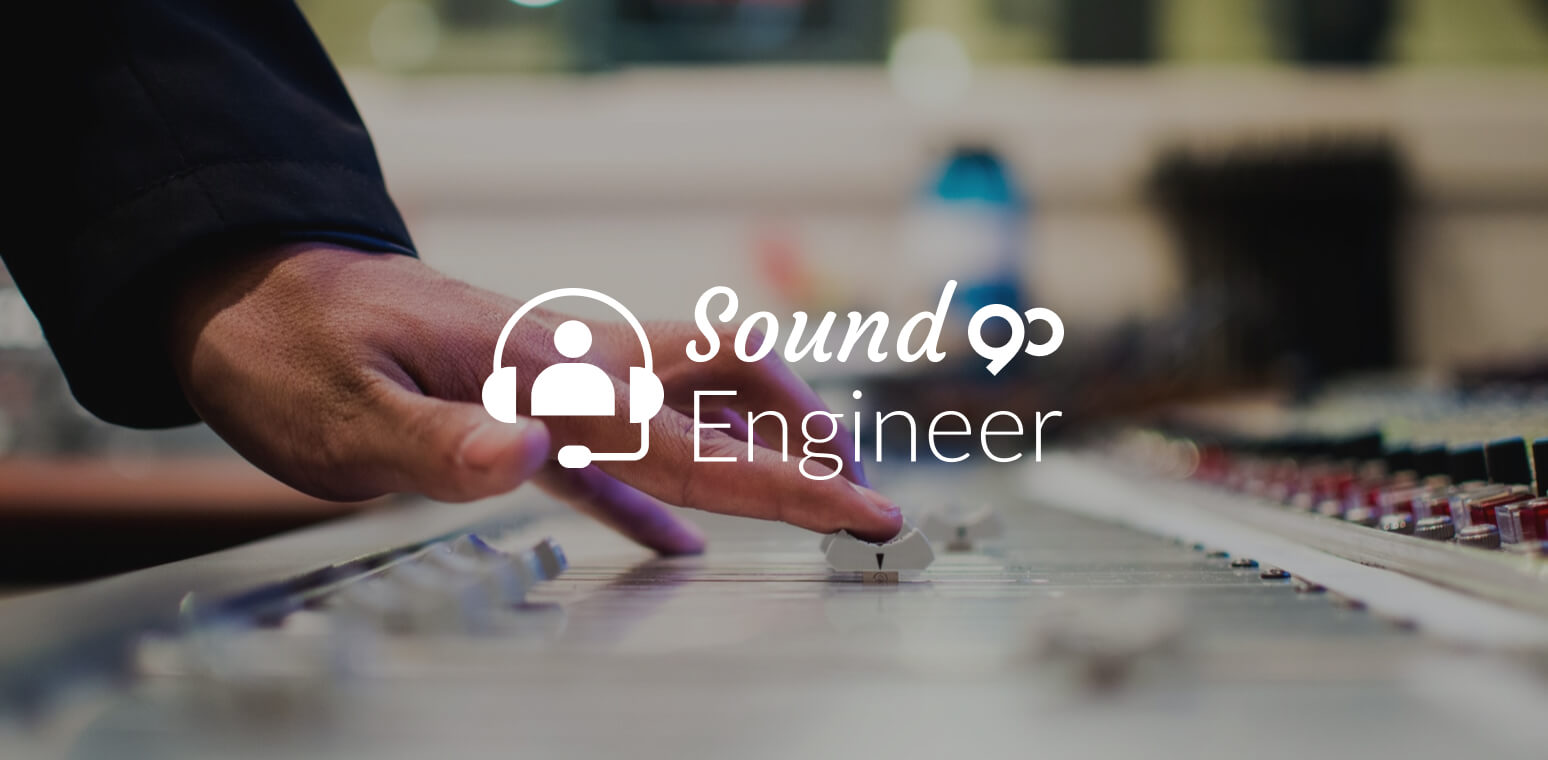 If you've always longed to work in the entertainment industry but prefer a more behind-the-scenes role as compared to actors, singers, and movie directors, you may want to investigate sound engineering as a potential career path.
Not only are sound engineers responsible for accurately and artistically placing music, dialogue, and sound effects in many of your favorite television shows and movies, they have the opportunity to work in a variety of roles on a wide range of interesting and one-of-a-kind film and video projects.
Other sound engineers can work to manage the sound of live theater productions or even installation art.
Read on to learn more about some of the job roles of a sound engineer to help you decide whether this is the right career for you.
Most sound engineers' duties can be split into two categories — production and post-production. On large projects, there may be multiple sound engineers, each handling a small piece of the puzzle on the production or post-production end, while those on smaller productions may handle everything from scoring to mixing and final editing.
Recording engineer
It's difficult to generate a polished and high-quality final product if the recordings with which you're working are substandard — for this reason, having a recording engineer on site is crucial to obtaining good audio.
The recording engineer will work with his or her assistants to set up the recording equipment and perform audio tests to ensure that the acoustics are appropriate before filming begins.
The engineer will then carefully monitor the recordings that are generated and instruct the director to re-shoot anything that seems ""off"" before filming breaks for the day.
Sound mixers
If you've ever watched a movie where you find yourself frequently adjusting the volume to compensate for the sound differences between quiet dialogue and loud action scenes, you understand the crucial role a competent sound mixer can play in post-production.
A mixer is responsible for lining up dialogue and sound effects with the visual product and adjusting volume at various points to ensure a positive viewer experience.
Re-recording mixers
Even with the most capable recording engineers on site, it can sometimes be necessary to re-record certain audio to ensure continuity in the final product.
A good re-recording mixer can often save significant time and money by avoiding the expense of re-shooting entire scenes, instead allowing the actors or singers to record dialogue in-studio and then mixing it with the existing tracks.
Foley artist
A Foley artist works primarily in post-production, with a focus on the mixing process — but unlike the mixing engineer, who primarily works to combine tracks and sounds that have already been recorded, a Foley artist creates original sounds for use in the final product.
Foley mixers have been responsible for some of the most iconic sound effects in film history, from the Star Wars light sabers (made with the hum of a television set) to the shower scene in Hitchcock's Psycho (which required the brutal stabbing of dozens of melons).